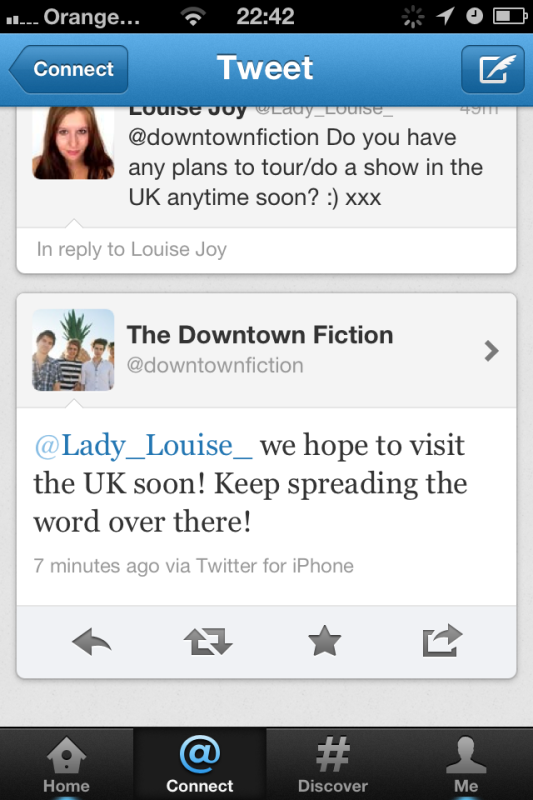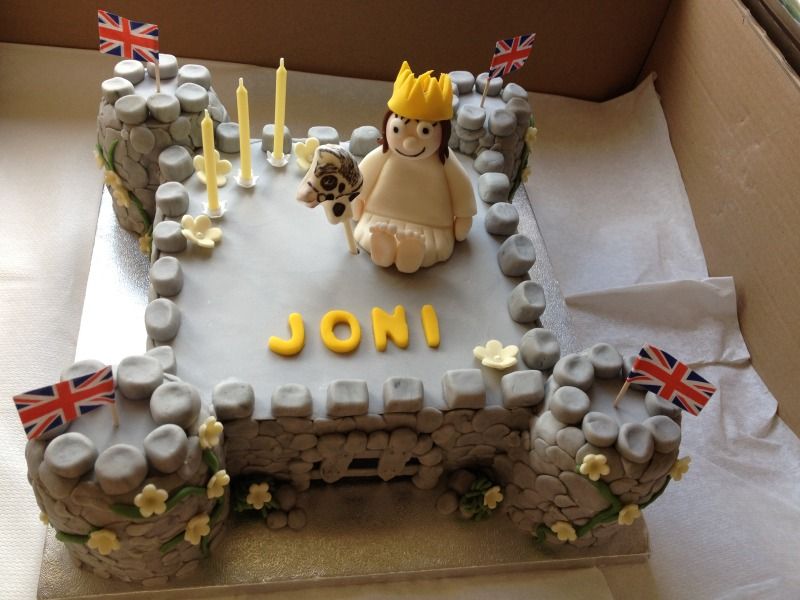 1. ZombieLife My new obsession. I love how my zombie is just walking around wearing a bucket as an outfit.
2. Crispy Chicken with Creamy Italian Sauce For someone who never cooks - I'm quite proud of this! I forgot to take a picture before I started eating but it was delicious and is definitely my new speciality food!
3. Liquid Lunch! I went to The Only Way Is Blogging on Saturday (I'll do a proper blog post on this) and had such a lovely day - me and the girls couldn't resist a cheeky cocktail at lunch!
4. Only one of my new favourite bands tweeting me! I don't want to come across as all fan girl but this made me very very happy :)
5. Princess Cake My Mum is flipping amazing at making cakes and made this for her friends daughter, for her birthday. It's so good isn't it?
6. Looking stylish
Lisa, Bex, myself & Kirstie at TOWIB, shortly before we decided to descend upon and have a mooch around M&M world. It was my idea and I don't even like M&Ms...
7. The Yellow M&M
I went into tourist mode by this point
8. The M&M bus!
Love it!
This week I've been -
Watching...Supernatural
Reading...nothing, I need some new reading material!
Listening to...The Downtown Fiction
Playing...ZombieLife on my iPhone 4S
Smelling of...Harajuki Lovers Fragrance - Lil' Angel
Perving on...Cameron Leahy, still!
Loving...meeting the girls at TOWIB
This week I got to meet the lovely Bex, Lisa and Kirstie at The Only Way Is Blogging. I've been speaking to Bex and Lisa for a while now so as soon as we met it was already like we were old friends and I loved meeting Kirstie too. TOWIB was really fun, it was nice to have a girly day out in London and I enjoyed having a chat with other like minded bloggers. None of my friends are particularly into blogging so it was nice to meet people who just enjoyed blogging as much as I do. It was a really good opportunity to meet some new people, make contacts and just generally network a bit too.
My sister moved into her new house this week but unfortunately I haven't had the chance to pop round and see it yet. I'm really happy she's moved in now and that things are going well for her, I can't wait to go over and check it out and hopefully spend the night there soon.
This week I've regressed back to realizing the issues you get when living at home! I'd forgotten how hard it is to have a lack of privacy and me and my Mum are definitely on different ends of the spectrum on this issue. I'm trying to vouch for getting a lock on my door so that my Mum can't come in tidy my room when I'm out, as her idea of tidying is literally sorting out my whole room, moving everything around and throwing out things she thinks are too old for me to own! Not happy that she decided to throw out some of my favourite really expensive underwear when I was in Egypt! Grr!
The highlight of the week was definitely our little mooch to London on Saturday though :)